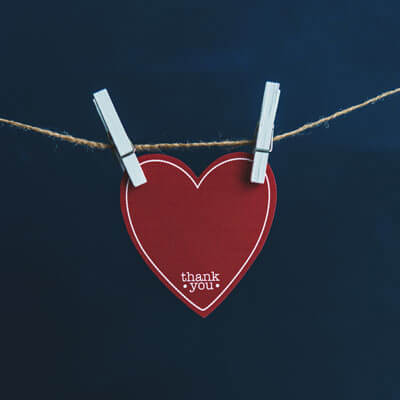 Reviews for Envive
What Our Sioux Falls Patients Say
At Envive we love when patients share with us their feedback and comments after chiropractic care. Please view and read our patient testimonials below to see what other people have achieved through their tailored treatment plans with us.
Share your stories too! Click here to send us your feedback so that we can help to spread the word about the benefits of natural Envive care.
For more information or to schedule an appointment, call or email us today.

A Great Experience!
I've been experiencing pain in my neck for 2 months now and couldn't get any relief. Been to 3 other chiropractors and they couldn't do any good for me. My daughter refered me to Invive and I can not say enough good about them. Dr. Snyder and his whole staff were wonderfull. I felt relief immediately after my first visit. Thanks to everyone at Invive for helping me become pain free!!!
– Tim T.
Smooth, Efficient & Stress Free
Thank you to everyone at Envive for having me. I am glad to see a practice that is smooth, efficient, and stress free with little to no wait time. I can not tell you how many times my appointments take an hour or more with much of that time spent waiting in the waiting room. Thank you!
-Chris S.
Wonderful Experience!
Fantastic experience. Immediate pain relief. Complete faith moving forward!
– Shane G.
Second to None
The Envive team is second to none! They served my needs and did it in a timely fashion. I would recommend anybody to get their spines checked at Envive.
– Mark K.
Happy With the Experience
Overall, I was very happy with the experience, the doctor and staff. I was starting to feel better, but due to lack of funds and being too far away, I was not able to keep all of my appointments. I hope to get back next week. The office is really nice, and they also did cupping which I think really helped too!
– Melanie S.
Already seeing Benefits
Everyone was so welcoming and professional, I felt very comfortable and was taken care of and on my way within 15 minutes. I might be hopeful but I'm already seeing the benefits. So glad I came to Envive!
– Miranda W.
Friendly and Professional
Staff was very friendly and professional. I love the attitude in the atmosphere everything is positive. Very well knowledged group of individuals.
– Trevor H.
Genuine Welcoming and Caring Environment
Exceptional on-time experience; a genuine welcoming and caring environment from the start of my appointment through to the end. I even unexpectedly received a follow-up call from Dr. Snyder, early evening the same day, checking in with me too see how I was doing and if there was anything he could do further for me or if there were any questions I needed answered since my appointment earlier that day!
-Deb S.
I Received Relief
I was in pain early this morning and couldn't sleep, so I searched for a chiropractor and Envive had great reviews. I called this morning and got in this afternoon. What I experienced were very friendly, knowledgeable, professional and caring staff members. I also appreciate the new technology of chiropractic care. I received relief and I will be going back.
– Kim E.
Amazing Doctor and Staff
Everyone is so very kind and caring. Amazing staff and facility! Thank you so much for being kind to me and taking care of me when I was in so much pain. After the Dr. and assistants worked on me, I felt like a million bucks! I am so impressed with everyone and your practice. I'm going to tell everyone how wonderful you all are and recommend they come see you guys! You guys are so kind and so professional. I'm so happy I choose your facility. Dr. fixed me within minutes of being there. Thank you for taking my pain away. Thank you all so much, truly! I'm so grateful! Thank you doctor, you are amazing! Highest ratings across the board.
– Kara K.
I Wasn't Pressured
I have two kids and need alignment often. He was straightforward and understood exactly what I meant. I wasn't pressured into a "treatment plan" or additional costly procedures. Just shook my hand and told me to come back when I'm ready. For that, I will be a frequent patient.
– Sara M.
The BEST
My first appointment was years ago. It had an emergency, and Nathan handled it extremely well. My wife and I have been going to Envive for years, and we feel it is the BEST that we can get.
– Dan P.
Worth The Visit
The environment is very inviting, people approachable and easy to have a laugh with, and the customer service – everything taken care of. Granted this was my first visit, but as helpful as everyone was with me (and from what I saw everyone else there), I think this will be a great place to get treatment and make the process of healing well worth the visits. Thank you!
– Jason S.
Dr. Dixon is Always Willing to Listen
Dr. Dixon is always willing to listen to what is truly going on and make suggestions to help relieve any symptoms that may come about when not currently at the office being treated.
– Andrea K.
Amazingly Helpful
Everyone was amazingly helpful. I was in a lot of pain when I came in and the staff immediately recognized that and did everything they could to make me as comfortable as possible. I cannot stress enough how helpful the staff was. I was seen by a doctor in a very timely fashion, and Dr. Unruh seemed very involved with my care, even though I had a limited amount of time with him. Overall experience was incredible (I have never seen a chiropractor before so I wasn't sure what to expect). I will recommend this practice to everyone I know.
– Daniel A.
I Would Definitely Recommend Envive
Envive was a great experience I was a little hesitant to go to a chiropractor when I walked in to Envive that changed, when I walked in I was pleasantly welcomed. I loved the environment of Envive when I walked in everyone was super friendly and very helpful. I will definitely be back. I already have set up a second appointment and I hope to check out other services you provide. I would definitely recommend Envive to others.
– Tricia M.
Great Experience!
Great experience! I was treated exceptionally from the second I stepped in the door to the second I walked out. The staff is incredible and they do amazing work. I will definitely be going back!
– Ashley G.
Positive Flow of Energy
Most people coming in for treatment either have some amount of discomfort or pain and have a "down" feeling. From the moment you step into Envive, there is a positive flow of energy from the nuances of the facility, to the care of the staff and to all the creature comforts of life! When I leave I feel like I have been treated with the utmost care and respect Envive has to offer! I feel special and that feeling carries through into the rest of my day. Thank you for caring in all the ways you do!!
– Kristi F.
Highly Recommended
Dr. Unruh and his entire staff were attentive, professional, knowledgeable and extremely friendly! I was extraordinarily impressed with the level of accommodation and the listening skills of the entire staff. It is a rare thing these days, an organizational staff that is willing to listen to the questions and concerns of its clients/patients. All thumbs up for Envive Chiropractic! I highly recommend them!
-Jeff T.

Envive Reviews | (605) 336-1188