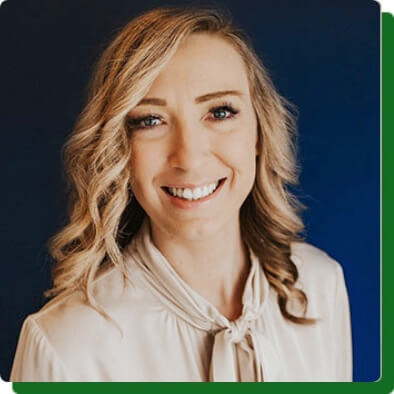 Meet Dr. Marianne Ralph
For Dr. Ralph, it's incredibly rewarding to help patients of all ages and stages reach their health goals and full potential. She has a particular interest in caring for kids and pregnant women.
Experiencing the Benefits of Chiropractic
After she completed her bachelor's, Dr. Ralph worked at a chiropractor's office. While she was there, she was astounded by the remarkable results patients were getting. "I had the privilege of seeing families, pregnant women, babies—patients of all ages getting better and doing well in their lives." Witnessing the powerful effects of chiropractic motivated Dr. Ralph to go to chiropractic college.
She also experienced the benefits of chiropractic. Dr. Ralph suffered from chronic migraines, and was told by others that she would just have to live with the pain. After she started receiving chiropractic care, her headaches went away. She was able to think clearly and participate in activities because her body wasn't focused on the pain.
Dr. Ralph attended Palmer Chiropractic College in Davenport, Iowa. In addition to earning her Doctor of Chiropractic, she achieved certification in the Webster Technique, which is used to adjust pregnant women.
Offering Help & Restoring Hope
Whether a patient is suffering from back pain, headaches, neck pain, or something else that can be addressed with chiropractic, Dr. Ralph finds it rewarding to provide help and restore their hope. For her, it's fulfilling to see a patient—after their first adjustment— get off the table and begin to feel better.
Outside the Practice
When she's not seeing patients, Dr. Ralph loves spending time in nature and working out. Constantly learning and challenging herself, she also loves to read.
Schedule an Appointment
Contact us today to book an appointment!

Dr. Marianne Ralph | Envive