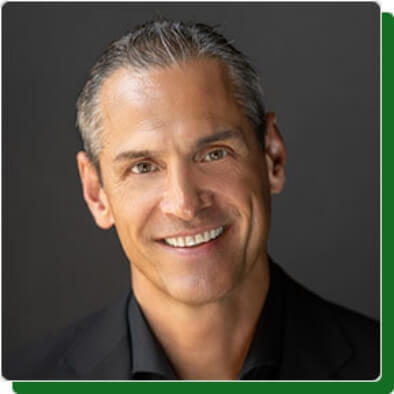 Meet Dr. Nathan Unruh
"Chiropractic was all I ever knew." The natural healing profession runs in Dr. Unruh's family with a grandfather, father, uncle and brother who are chiropractors. He started working in his dad's chiropractic office in his youth and never wanted to consider any other career.
Dr. Unruh's chiropractic education began at Parker University in Dallas, Texas. There, he learned how critical chiropractic is as a choice in our healthcare system. "Chiropractic is one of the most incredible healing arts known to man."
Passionate About Helping Patients Heal
It's Dr. Unruh's goal to provide a unique experience to each patient who walks in the door. "I want us to provide hope and healing while ending needless suffering." After more than two decades in practice, he feels motivated by seeing thousands of lives positively influenced by chiropractic care.
The additional qualifications Dr. Unruh possesses includes a proficiency rating in Activator Methods® and a certification from the Spine Research Institute of San Diego.
EXPLORE OUR SERVICES

Very kind and helpful staff. I am getting help with my hip, knee, and foot after going to several other doctors who didn't help me. Dr. Unruh treats all the parts that work together to promote healing and relief from pain. I am finally getting the help I have been trying to get since August of 2013. Thank you, Envive!"
Leann F.
Outside of the Office
Dr. Unruh and his wife have been married for more than 20 years and have three children: Gabrielle, Lincoln and Alexa. They spend most of their time going to their kids' various sports and activities.
Contact us today to arrange your first appointment!

Dr. Nathan Unruh | Envive