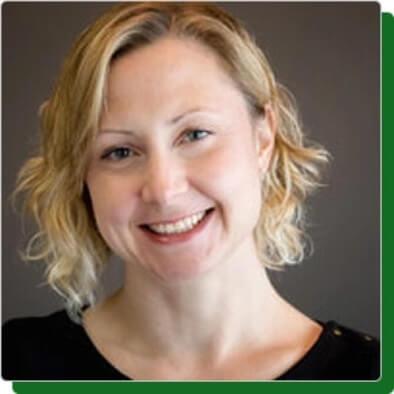 Meet Dr. Jennifer Royer
At 14, Dr. Royer was hit by a car as she was walking across the street. She was struck hard enough that her feet left the ground—but not so hard that she didn't walk away. About a year later, she ended up with headaches and considerable muscle spasms in her low back.
At the time, Dr. Royer's father had been seeing a chiropractor, and he suggested that she come in for an adjustment. She did, and started care. "Other patients and I got better with chiropractic." In addition to her excellent results, Dr. Royer liked that no drugs or surgery were involved and that adjustments were easy and quick. It was around this time that she needed to decide what she wanted to do with her life.
Choosing the Chiropractic Path
Although Dr. Royer considered working in the medical field, she knew from the age of 16 that she wanted to be a chiropractor. She asked her chiropractor what she should study initially, and he recommended kinesiology.
Though her path to becoming a chiropractor wasn't always smooth, Dr. Royer persevered and earned her Doctor of Chiropractic in 2005 from Canadian Memorial Chiropractic College.
Creating Hope and Providing Help
Throughout her many years in practice, Dr. Royer has been passionate about creating hope and inspiring change. For her, providing patients with care that improves their quality of life is enormously gratifying.
For example, those with neck pain or headaches often are sidelined from their favorite activities. The care that Dr. Royer delivers enables patients to return to what they love most. Whether that's playing with their grandkids or enjoying a round of golf, patients can get more out of life when they're feeling their best.
In Her Spare Time
When she's not adjusting patients, Dr. Royer enjoys spending time with her daughter Dylan and her son Jackson. She likes spending time outside in the fresh air and inside reading books (especially motivational and personal development ones) and watching Netflix.
Book an Appointment
Discover the difference that natural chiropractic care may make in your life. Contact us today to schedule an appointment with Dr. Royer!

Dr. Jennifer Royer | Envive