It's hard to believe that it's back to school time again.
It's hard to believe a lot of what's gone on in 2020.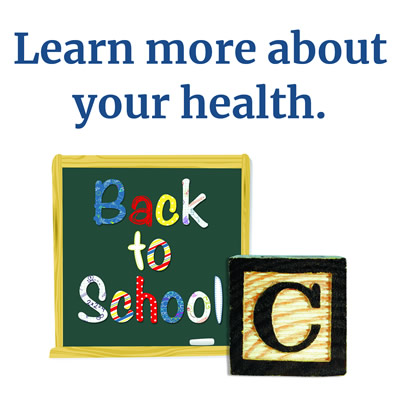 It's on everyone's mind so we figured we'd better talk about it – How do I keep my kids healthy as we send them back to school?
The biggest thing we can stress is this – you're not sending your children into a danger zone.
Multiple studies have shown that while, yes kids can contract COVID, the symptoms and health effects are very, very minimal. Kids are at a lesser risk to contract the virus, and lesser risk to experience symptoms if they do.
Our encouragement is to take a step back here and think outside of COVID. The transition back to school is the single biggest lifestyle shift kids go through. It's the equivalent of an adult starting a new job. With any transition comes uncertainty, change, and stress. Kids aren't immune to these feelings.
So what can you do to help your kids through this transition?
Love them up
Kids need the support of their parents all the time – but especially during this transition. Lead with love and show them how much you care. Speak to them about how proud you are of who they are becoming.
Help them understand
Educate your kids on the current COVID situation. Help them understand they don't need to be fearful of anything. The schools are doing what they can to help protect the kids. The kids job is to learn, experiment, grow, and socialize. They don't need to go out of their way to prevent COVID – just follow the school's guidance.
Teach your kid about good health habits
Health is an inside-out game. Use this as an opportunity to teach your kids about good food choices, the importance of sleep and physical exercise, and how to wash your hands correctly. Instilling good health habits in a child is one of the most rewarding gifts you can give them
If you have questions on immunity, nutritional supplements for kids, the benefits of chiropractic care for kids or questions on helping transition kids back to school — we're more than happy to help.