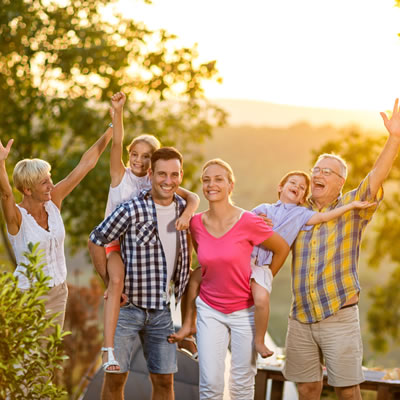 Summer is finally here!
Nothing is going to stop you from relaxing, enjoying the outdoors, and spending time with the ones who matter most.
Nothing is going to stop you from soaking up some sunshine and living life on your terms!
Well, except maybe that lingering back pain, that stiff neck, or those stress-induced headaches.
At Envive Chiropractic, we want to help you live the life you love.
There's nothing worse than:
Missing out on family time due to a sore back
Skipping your favorite activity due to a stiff neck
Or, suffering from a headache at the lake.
As bad as the pain can be, many times the limitations pain puts on your life can be much worse!
When you give us the opportunity to work with you; we'll make sure that we understand your problem.
Then, we'll give you options on how we can come alongside you to help find a solution.
But, how long will it take?
Summer can be equal parts relaxing and busy!
With all the responsibilities eating up your time, it can seem like there's just no time to take care of yourself.
At Envive Chiropractic, we understand how valuable your time is. That's why we've designed the care in our office to always respect your time.
Open Monday through Friday until 6:00 P.M. as well as keeping Saturday mornings hours, we'll be here when you need us.
When you're all packed up and ready for a weekend at the lake don't take your headache with you. Give us a call, or simply walk in.

So, what's going to stop you from enjoying life this Summer?
That's right, nothing!